According to the City of Toronto, events or festivals with attendance of more than 250 people have been cancelled through July 31st, and those with attendance of 25,000 or more through August 31st. The resumption or cancellation of pro sporting events is not included.
The city also announced they're launching the Cultural Festivals Recovery Program "to ensure that when we defeat COVID-19, these festivals can return safely and contribute to Toronto's economic recovery."
The cancellation of events of more than 250 people until July 31 includes Salsa on St Clair, Toronto Outdoor Art Fair, Honda Indy, Toronto Triathlon Festival, Beaches International Jazz Festival, and Big on Bloor, among others.
As for events of more than 25,000 people until August 31 includes Jerkfest, Taste of the Danforth, Taste of Manila, and Toronto Chinatown Festival, and more.City of Toronto✔@cityoftoronto
To slow virus spread, City-led & permitted major festivals & events have been cancelled thru to Aug 31. #CityofTO has launched the Cultural Festivals Recovery Program to support events scheduled between Mar 14 – Dec 31 & impacted by #COVID19. More info: https://www.toronto.ca/home/covid-19/covid-19-economic-support-recovery-for-businesses/covid-19-business-sector-resources/?accordion=arts-and-culture-sector-support …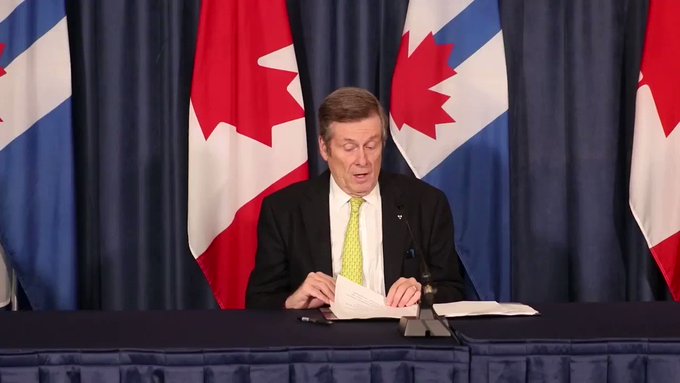 54Twitter Ads info and privacy50 people are talking about this
[ Image Credit ]